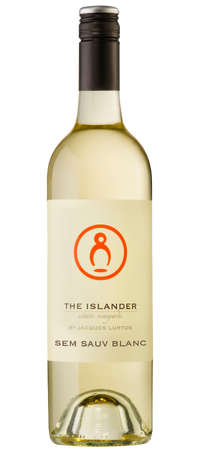 2019 Semillon Sauvignon Blanc
We're renowned for our Semillon from Kangaroo Island and as Semillon Sauvignon Blanc has been a classic blend in Australia for decades, we wanted to give it a try.
Never ones to stick with the mainstream, we decided to barrel ferment ours and age it for 12 months in seasoned 600L French oak demis.
The wine has a delightful nose, with hints of citrus and tropical fruit. The mouth is soft and round from the barrel aging and the acidity draws the finish out long and smooth.
A wine that pairs well with oysters or whiting from the BBQ or to be savoured sitting on the veranda watching the sunset.
Wine Specs
Varietal
Semillon Sauvignon Blanc
Appellation
Kangaroo Island