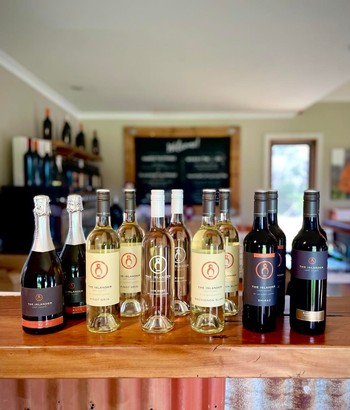 Festive Drinks Party Dozen
Cover all the wine bases for your next festive party with this great mix of wines.
You pay for only 11 bottles & we include a bottle of Petiyante valued at $45 as our Christmas thank-you gift AND we'll ship it to you for free.
Discount will be applied to displayed price at checkout.
Each 12-bottle pack includes:
2 x Estate Range NV Petiyante Methode Traditionelle Sparkling Chardonnay/Pinot Noir
2 x Varietal Range 2021 Pinot Gris
2 x Varietal Range 2021 Sauvignon Blanc
2 x Varietal Range 2021 The Rose (Grenache)
2 x Varietal Range 2021 The Red Shiraz
2 x Estate Range 2018 Boxing Bay Shiraz/Cabernet Sauvignon

Discount applied at checkout