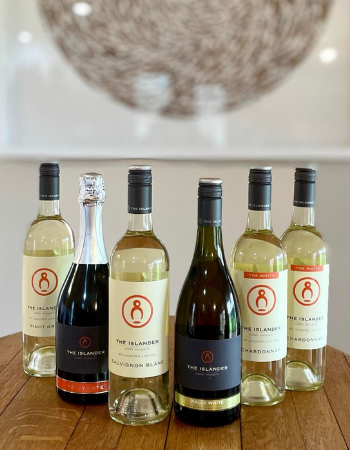 Winter Whites 6 Bottle Pack
If white wine is your thing year-round, this pack offers a great selection from crisp acidity to stunning texture.
1 x Pétiyante Chardonnay/Pinot Noir- it's French for bubbly! Our elegant sparkling is made in the traditional French method for a super fine bead & elegant acidity. 92/100 Halliday Wine Companion
1 x 2021 Pinot Gris - Our Pinot Gris is fresh & flavourful with zesty acidity & beautiful texture. Floral & discreet with hints of lychee, pear & rose petal.
1 x 2021 Sauvignon Blanc - With passionfruit, lime zest, citrus & aromatic with a light herbalness, our Sauvignon Blanc has a little texture & crisp acidity. 94/100 Halliday Wine Companion
1 x 2021 The White - A modern Australian style, slightly toasty with peach, nectarine, melon & toasted nuts. The fruit is offset by steely, refreshing acidity & a long finish.
1 x 2019 Wally White Semillon - Our signature Semillon for when the occasion calls for something sophisticated. Rich & textural with notes of lemon curd & vanilla custard, bound together by mouth-watering natural acidity. 94/100 Halliday Wine Companion
PLUS: A second bottle of 2021 The White Chardonnay with our compliments, save $25-