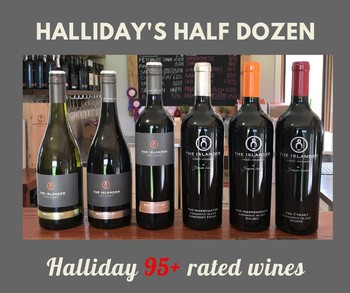 Halliday Tasting 6 pack
Enjoy one each of our 95+ point wines from the Halliday Wine Companion 2020: One each of 2017 Wally White Semillion; 2018 Bark Hut Rd Cab Franc/Shiraz; 2018 Old Rowley Grenache/Shiraz; 2015 The Cygnet Shiraz; 2015 The Independence Malbec & 2015 The Investigator Cab Franc.
Don't forget Discoverer's Wine Club members receive discounted prices on all wine purchases. To find out more visit the Join the Club page.