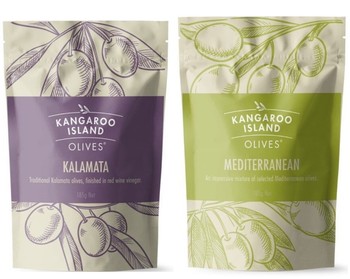 Kangaroo Island Olives
Kangaroo Island Olives' is a family owned agribusiness committed to producing award-winning extra virgin olive oil and table olives. Our focus is on regenerative agriculture and sustainable farming. We're proud that large areas of our farm have been dedicated towards land care and wildlife conservation.
Choose from Kalamate olives finished in red wine vinegard or a mixture of selected Mediterranean olives.