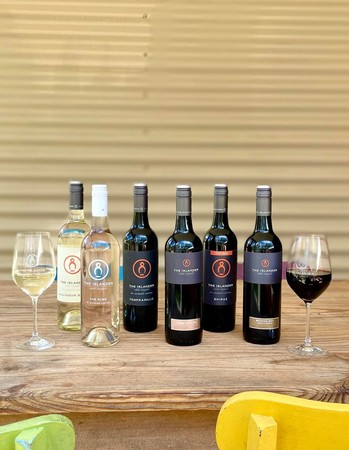 BBQ Wine Pack
When friends are heading over for a BBQ in the sun, this selection of wines will cover everything from seafood, chicken to the most robust steak over coals.
Every 6 bottle box includes a complimentary bottle of 2021 The Red Shiraz. You pay for only 5 bottles.
Discount will be applied at checkout.
Our BBQ Wine Pack includes:
1 x Varietal range 2021 Sauvignon Blanc - a great match with fish, salads or grilled chicken
1 x Varietal range 2021 The Rose - our most popular wine, pair it with a charcuterie platter or grilled prawns
1 x Varietal range 2019 Tempranillo - bring a little Spanish flair to the party, this one can be lightly chilled, great with tomato-based dishes
1 x Varietal range 2021 The Red Shiraz - our Shiraz staple for any day you're firing up the grill
1 x Estate Range 2019 Bark Hut Rd Shiraz/Cab Franc - our signature Bordeaux style blend is a little more elegant & savoury to match bbq vegetables or a simple grilled steak
1 x Estate Range 2018 Boxing Bay Cab Sauv - bring out the big guns. If you're heading towards more robust flavours with beef ribs or brisket, this is going to stand up to it for a great balance.
Discoverer's Wine Club members also receive complimentary shipping Australia wide.


Discount applied at checkout