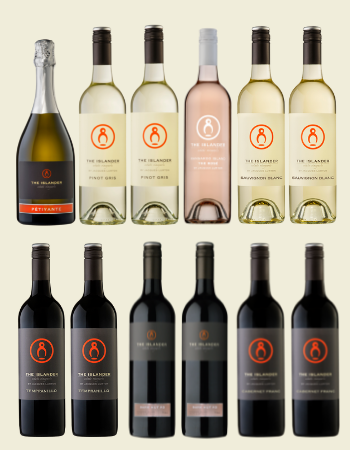 Spring Mixed Dozen
As Spring rolls around, crisp nights give way to warm days. Our Spring mixed dozen will cover your wine mood no matter what the weather or the dining occasion.
1 x Pétiyante - it's French for bubbly! Our elegant sparkling Chardonnay/Pinot Noir made in the traditional méthode Champenoise.
2 x 2021 Pinot Gris - Our new vintage release Pinot Gris is fresh and flavourful with zesty acidity and beautiful texture.
1 x 2021 The Rose - A favourite at our cellar door, made in the classic "Provence-style" of Southern France, The Rosé is dry, fresh and dangerously easy to drink.
2 x 2021 Sauvignon Blanc - Our Varietal Range Sauvignon Blanc is perfect for Spring, a little texture & a little crisp acidity.
2 x 2019 Tempranillo - This varietal brings a little Spanish flair to the party. Lightly chilled or room temperature with a plate of Tapas, Ole!
2 x 2019 Cabernet Franc - Our signature varietal from Bordeaux in an every day drinking style. Cab Franc's leaner, herbaceous style is a great match to a good steak dinner.
2 x 2019 Bark Hut Road Shiraz/Cab Franc - Blending the fruit of Shiraz with the herbaceousness of Cab Franc, natural acidity, blackberry, vanilla & coconut oak notes. Super adaptable from BBQ to a great cheese platter by the fire.