14 June 2021 | Our Guides to Kangaroo Island | Cath Williams
Our favourite things to see & do on Kangaroo Island in winter
It's a secret mostly only known by Island locals, Kangaroo Island is at its most beautiful in Winter.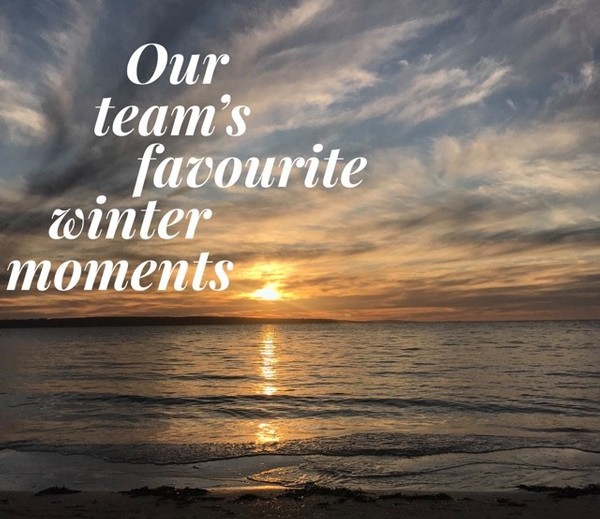 Spectacular windswept coastline, deserted beaches washed clean by the sea, stunning green fields full of winter lambs, wildlife in abundance. And the best part? You can join the locals in feeling like you have Kangaroo Island almost to yourself.
With so many Australians holidaying at home this year, the secret is out. And local businesses like ours are loving having the Island humming during winter. So, The Islander Estate team are sharing our favourite ways to make the most of Kangaroo Island during these stunning cool months.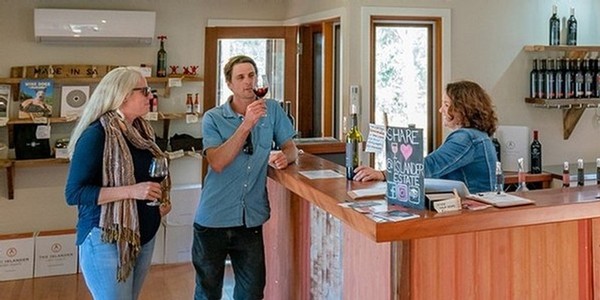 Meander the delicious Tasting Trail
Where else could we start but with the opportunity to spend time with our fantastic array of local producers?
Our cellar doors and farm gates are more relaxed in winter. Producers are always happy to see you and they have plenty of time to stop for a chat to share their story - and to learn yours.
Central to the Island, Cygnet River trail offers two cellar doors (The Islander Estate Vineyards and our neighbours Springs Road Wines) and Australia's most awarded gin at Kangaroo Island Spirits.
If you enjoy a brew as much as wine, then Kangaroo Island Brewery is a fantastic spot a little further afield on the way to Emu Bay. Stop for a paddle of their fantastic hand-built beers and a platter by the fire (check their Facebook page for opening days). A little along the road Emu Bay Lavender are super popular for their lavender products and their café fare – their lavender scones are legendary and their curries and burgers are favourites for lunch.
Back a little towards Kingscote, the wine tasting trail continues at Bay of Shoals wines just five minutes outside of Kingscote. You can't visit Kangaroo Island without experiencing our famous Ligurian honey – both Island Beehive and Cliffords Honey Farm are worth a stop.
Head east, stop in at The Oyster Farm Shop in American River – oysters are at their prime in winter. Then continue the tasting trail at Dudley Wines for wines with a view and great pizza, or the fantastic new False Cape Wines cellar door, their platters are becoming famous.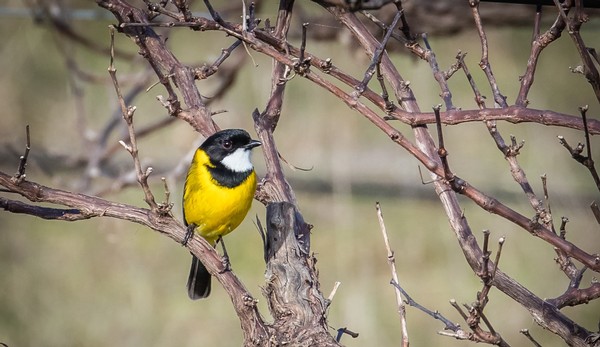 A bird watcher's paradise
Kangaroo Island has over 260 bird species and they abound in winter in many sheltered spots.
Just minutes from The Islander Estate Tasting Room, Duck Lagoon fills with winter rains and attracts a huge array of birdlife (you might see more than one Koala sharing the trees with the birds). Stop in for a visit at our Tasting Room, grab a bottle of wine, cheeses and French charcuterie then spend a peaceful hour or two picnicking and bird watching. If you're with the family, the kids will have a ball koala spotting here.
Stormy southerlies from the Southern Ocean often bring in albatross and other pelagic species – Cape du Couedic is a favourite location for local birders. Endangered Glossy Black-cockatoo are nesting at this time of year and feeding near Penneshaw, American River and Stokes Bay, as are Yellow-tailed Cocktaoos. Cape Barren Geese are also seen in abundance with their young during winter. Be sure to view nesting areas from afar to avoid disturbing nesting pairs.
In the quiet of winter evenings (the stars on Kangaroo Island are definitely worth an evening venture), you may hear Cuckoos calling – hearingtheir distintictive "mo-poke... mo-poke" call is something special.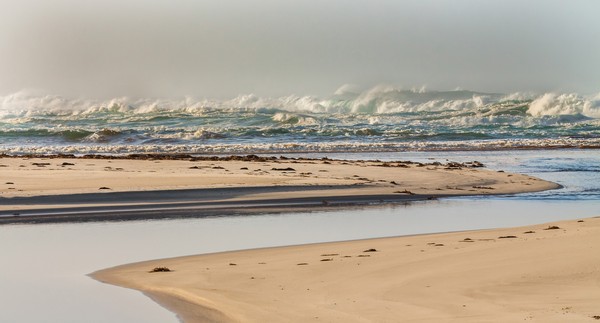 Stormy Beach Walks
Nothing is as refreshing as a beach walk during a winter storm to restore the soul – and of course to give you a good excuse to recover with an afternoon curled up with a wine by the fire.
For spectacular rolling surf, visit the south coast beaches like D'Estrees Bay, Vivonne Bay and Hanson Bay. Kangaroo Island's north coast offers more protected beach walks, washed clean by the rain. Our favourites include Western River Cove, Snellings Beach and Stokes Bay
In the east of the Island, Antechamber Bay is truly spectacular and you can follow up a beach walk with a sheltered picnic by nearby Chapman River.

Green fields full of new life
Nothing represents the renewal that Winter brings to our region like vibrant green fields full of bounding baby lambs, bright white with their new wool. They represent the promise of future prosperity for our region's farmers and they simply make you smile. It's worth keeping an eye out in paddocks all over the Island and stopping the car to watch their antics.
At this time of year Echidnas begin breeding, if you see an Echidna train it's a very lucky day indeed so keep an eye out on roadside verges and wherever you are hiking. And baby joeys begun venturing from their mother's pouch to feed all over the Island, but often visible at Pelican Lagoon.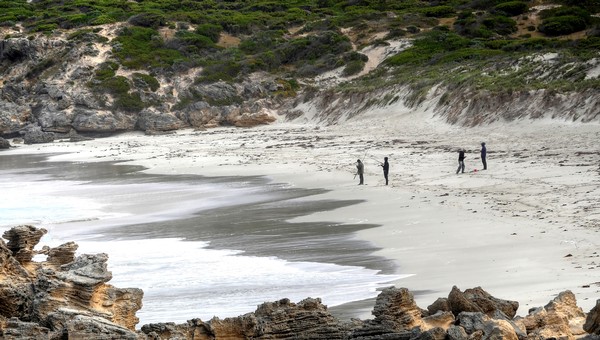 Hauling in a bounty
Kangaroo Islanders often say the best meal you can have is fish, freshly caught yourself, cooked and shared with friends (with a fantastic local wine of course).
The weather may be a little wilder, but the fishing can be at its best during winter, especially in the calm that follows a storm, when the fish often bite the hardest. Whether you are fishing from a beach, a jetty or boat, bringing home your bag limit of our famous King George Whiting is a satisfying way to spend a day. They are at their plump best in winter and extra active as they breed.
Salmon Trout can be caught from beaches like Hanson Bay (our tip, cooked super fresh in a beer batter perfect with Pinot Gris) and squid from jetties. If you have a boat, Nannygai are great catching and eating.
Do make sure you're familiar with Kangaroo Island's protected by Marine Parks and Marine Park Sanctuary Zones and bag and size limits before you head out fishing. Get all the essential info from Tourism Kangaroo Island's KI Fishing Guide. Or for a guaranteed catch, hook up with one of Kangaroo Island's fishing charters and let the experts find the fish.
And if you can't catch them yourself, stock up in American River at The Oyster Farm Shop or KI Fresh Seafoods in Kingscote for the freshest local fish.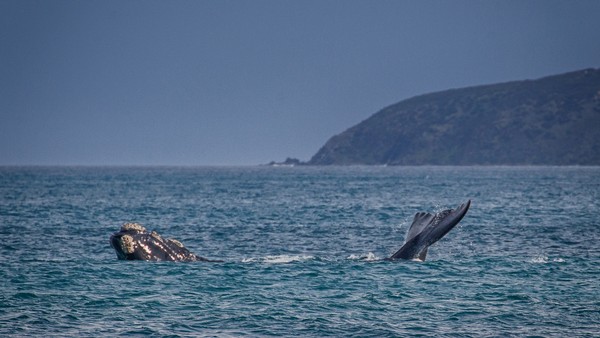 Watching monsters leap from the sea
There are over 80 whale species in the world, 29 of these species visit our South Australian waters each year.
The Southern Right Whale, one of the largest, weighs up to 80 tons and grows to 18 metres in length. They are the most frequent whale visitors to Kangaroo Island waters, and often travel past between May and September before they return to Antarctic waters in October. Look for them close inshore right around the coast. Mothers may rest with young in more sheltered bays.
Blue Whales and Humpback Whales also visit, and Killer Whales (Orcas) sometimes drop by for a seal meal.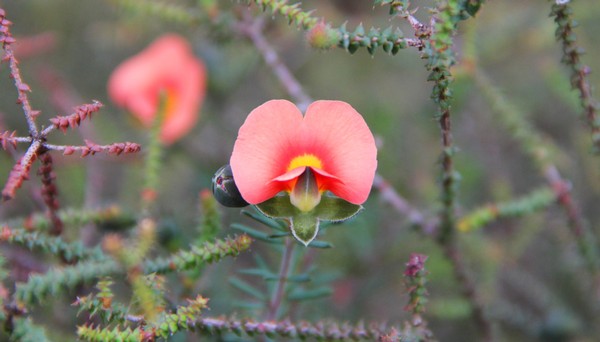 Hunting for native orchids
With such amazing vistas and coastlines, it can easy to focus on the wider landscape when taking a winter hike on Kangaroo Island.
But for a mindfulness exercise that will have you reconnecting with the details and forgetting everything, there is no better activity a hunt for our native orchids. With over 80 native species, a hunt for these tiny but spectacular flower really makes you slow to a meander and absorb the beauty to be found on a micro-level.
Whether it's these tiny flowers, lichen and fungi, flowering native ground shrubs or the spectacular Wattle it's worth slowing down and meandering.
One of our favourite spots is American River's Cannery Walk. Find out more here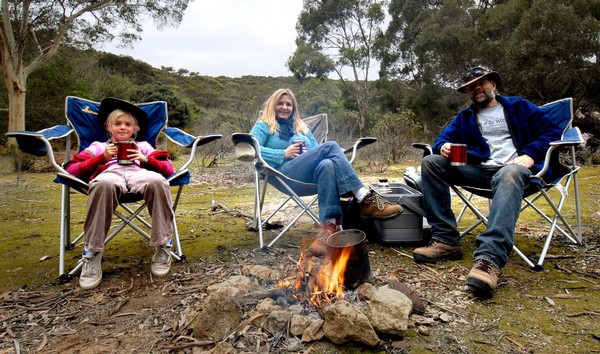 Slow cooking over a Bonfire
Gather your mates, light a fire, have a few wines while you wait for the coals to burn low, then nestle a camp oven on the coals. It takes a while to cook but there's nothing better than passing the time with good conversation, plenty of red wine and a jam if you have a guitar on hand.
Spending an afternoon this way is iconicially Kangaroo Island. And there's nothing better than slow cooked local lamb, vegetables and red wine simmered for hours.
So what are you waiting for? Start planning your cool season trip to Kangaroo Island. We'll see you soon!