23 November 2021 |
Cath Williams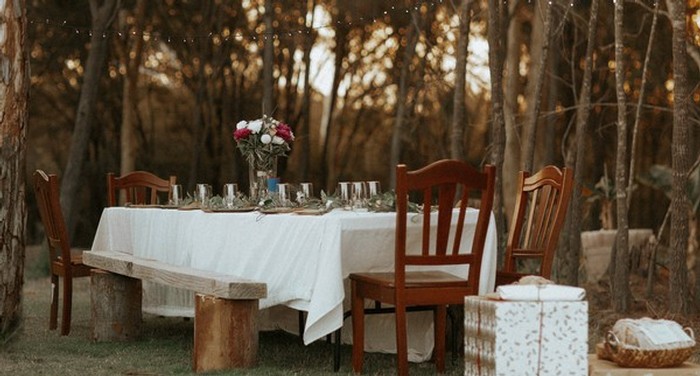 We're officially on the countdown to Christmas and menu planning has begun in earnest. Whether your style is traditional or contemporary, indoor or outdoor, there are so many delicious menu options and the wine can make the meal.
We're sharing our festive food & wine pairings - if there's ever been a year to indulge it's 2021!
---
Pétiyante & Gin Cured Salmon

The Food: The perfect make-ahead entree or canape for any party. The acidity in the Pétiyante pairs perfectly with the creaminess of salmon in a fantastic dish for an entrée or light lunch. Of course, we recommend your cure it with the fabulous Kangaroo Island Spirits gin. Try this recipe for Gin Cured Salmon with cucumber and lime.
The wine: Who doesn't love sparkling through the whole festive season? Our traditional method bottle-fermented sparkling Chardonnay/Pinot Noirs, Pétiyante is beautifully balanced with fine, elegant acidity and creamy texture balancing the fruit flavours. Classic Champagne-like brioche notes on the nose and on the palate a super fine bead with hints of nashi pear and white peach leading to a long, crisp, elegant finish.
---
The White Chardonnay & Chicken

The Food: Whether you're off on a picnic with friends, hanging by the BBQ or having a classic family roast The White pairs beautifully with chicken, no matter how it's prepared. This Christmas Roast Chicken with Macadamia Herb Seasoning from Better Homes & Gardens is on our Christmas day menu.
The Wine: The White Chardonnay is a contemporary unoaked style, but it has plenty of structure & sophistication to lend itself to special occasion drinking, made to demonstrate the elegant varietal character. Slightly toasty with flavours of peach, nectarine, melon and toasted nuts. The fruit sweetness is offset by steely, refreshing acidity and a long finish.
---
The Rose with Charcuterie
The Food: Elegant, delicious Christmas entertaining doesn't always mean slaving over a hot stove. Our friends at Les Deux Coq hand-make the most delicious range of authentic French Charcuterie we've come across outside France. A quick stop at their Adelaide Central Market stall or website and you have everything you need for the most delicious meal that pairs perfectly with an ice-cold Rose.
The Wine: One of our fastest selling wines, made in the classic Provence style of southern France, The Rose 2021 is light in colour with a focus on elegance but full of flavour and texture. It's dry, fresh and dangerously easy to drink. Flavours of strawberries and cream, even some peach notes with a light leesy grip adding complexity to the delicious freshness.
---
Bark Hut Road Shiraz/Cabernet Franc & Roast Turkey

The Food: Pairing wine with Turkey can be a tricky affair. You have the white meat with some richness and gaminess, but often wine matching is about the sides which are more robust in flavour, stuffing, gravy, roast vegetables. Red can be an amazing pairing if the tannins don't overwhelm. That's where the elegance and delicacy of Bordeaux-style blends Bark Hut Road hits the perfect note. A fantastic complement to the flavours in this Turkey with Sour Cherry stuffing and pickled cherries recipe.
The Wine: A classic from our premium Estate range, Bark Hut Road is one of the first wines Jacques' released on Kangaroo Island and our current vintage continues a long tradition of excellence. This elegant Bordeaux-style blend offers firm tannins, natural acidity, beautiful blackberry and sarsaparilla notes at the darker end of the fruit spectrum with Oak notes – vanilla and coconut.
---
The Investigator Cabernet Franc & Beef Wellington

The Food: The ultimate luxury dish for a special occasion, rare beef fillet coated in pate & mushrooms, baked in pastry. If there's ever a time to dedicate this much love to a dish, it's at Christmas. Chef Gordon Ramsay has made Beef Wellington his signature dish, you can try his recipe here.
The Wine: If you're preparing a dish like this, then only the very best wine will do. The Investigator Cabernet Franc from our Flagship range is the perfect foil for the richness of the dish. With elegance and structure it will complement rather than overwhelm, with the variety's classic leanness and firm brooding tannins. There are loads of savoury and herbaceous notes, with balance and a composed structure across the palate.
---
The Cygnet Shiraz & Glazed Ham
The Food: What's Christmas without a Ham as the centrepiece of the table (and what's better we can eat it all month long). After hours of tender-loving-basting, this showstopper should be served with a wine to match. If you're looking for new ham glazing ideas to spice it up this year, Australian Gourmet Traveller has collected glazing secrets of from Australia's best Chefs.
The Wine: When pairing a wine with ham it's all about the glaze which most often has a sweet element to counteract the saltiness of the ham. Glazes tend to work well with medium-weight wines with plenty of acidity and bold fruit. The Cygnet Shiraz from our Flagship range is often referred to as Christmas in a glass – steeped red and blackberries and baking spices complement the spice of the glaze. This highly rated shiraz shows just how elegant the variety can be.
---
The Independence Malbec & New Year's Eve Rib Eye

The Food: Picture this, it's New Year's Eve, we're finally seeing out 2021 and you're celebrating with a delicious Rib Eye grilled over coals with an anchovy butter – a flavour bomb. You might even be sharing it with a few of your best mates. This New Year's eve we might be checking out this delicious recipe from Australian Gourmet Traveller.
The Wine: There's nothing that suits a flame-grilled protein like Malbec. Best known these days from Argentina, it originated in Jacques' native Bordeaux and he is the only winemaker to have introduced it to Kangaroo Island. The Independence 2015 is the first vintage in our Flagship range and it's become one of our favourites. On the palate, it demonstrates the plush fruit, full-bodied structure and firm tannins that Malbec is known for, balanced by Jacques winemaking craftsmanship to create a wine that is power and finesse in equal balance.
---
Cabernet Sauvignon & Boxing Day BBQ

The food: The day after Christmas is time to cog back and relax. Backyard BBQ, thongs and sandy feet. No need for a recipe here, whatever you're having on the BBQ from steak to burgers to sausages, our Cab Sauv is a great all-rounder.
The wine: Our varietal range 2019 Cabernet Sauvignon, the first release from our estate for many years (and sadly our last after the Jan 2020 fires) is the ideal wine for BBQ meats. With high acidity and firm tannins, Cab Sauv is a great match for dishes with savoury flavours and a dose of fat. Our 2019 vintage is rich and plush but still elegant and delicate, the fruit fills the mouth early and soft tannins draw the finish out smooth and long.
---
Semillon Sauvignon Blanc & Australian Seafood

The Food: If your Christmas tastes lend more towards seafood then our brand-new release Semillon Sauvignon Blanc is going to be a winner at the table. Pair it with a rich fish like grilled Atlantic salmon, shellfish like BBQ scallops or crustaceans like prawns or if you're lucky lobster with a rich homemade aioli.
The Wine: We're renowned for our Semillon from Kangaroo Island. As Semillon Sauvignon Blanc has been a classic blend in Australia for decades, we wanted to give it a try. Never ones to stick with the mainstream, we decided to barrel ferment ours and age it for 12 months in seasoned 600L French oak demis. The wine has a delightful nose, with hints of citrus and tropical fruit. The mouth is soft and round from the barrel aging and the acidity draws the finish out long and smooth.
---
Boxing Bay Shiraz/Cab Sauv & Australia Day Lamb
The Food: Australia Day wraps up the holiday period and marks the return to reality for many people. So, it's worth celebrating with something truly Aussie and there is nothing more so than a leg of lamb slowly cooking while you enjoy a game of cricket and a few glasses of wine. Whether you fancy it butterflied or on the bone, marinated, stuffed or plain. Our new limited release Boxing Bay blend of Shiraz/Cab Sauv is a classic Aussie blend expressed in a whole new way.
The Wine: 2018 Boxing Bay brings a new dimension to our Estate premium range. Shiraz and Cabernet Sauvignon is a classic Aussie blend, but like all the wines from our Estate range, this takes its inspiration firmly from Europe. While power and structure abound in the Cab Sauv, the Shiraz adds softness and elegance. A European approach in winemaking brings these two together with elegance and restraint.