31 March 2021 |
Cath Williams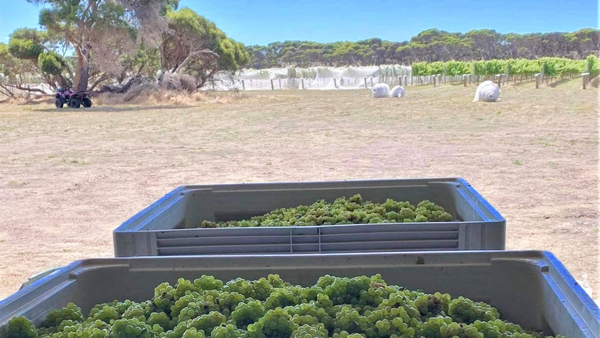 Vintage 2021 is the first page in our new chapter
This time a year ago we were still coming to terms with the impact of January's fires. Jacques Lurton was here taking steps to protect our precious wine stocks. Yale Norris focussed on the endless task of fire recovery which would take many more months and included the very difficult move of cutting down a good proportion of our vineyard to aid its regrowth. The path ahead was long & unclear. There have been innumerable challenges to overcome since.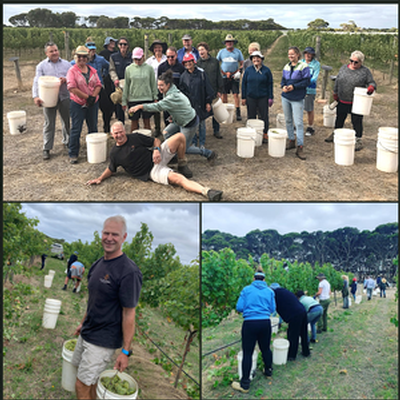 In a huge contrast, earlier this month we returned to the business of making wine with the first pick of Vintage 2021. We did so with the help of an amazing group of customers, friends and supporters who volunteered to help us hand-pick Sauvignon Blanc and Tempranillo from Michael Lane's vineyard at American River. It was a truly uplifting way to get back to business.
Since then, our General Manager Yale Norris has been working tirelessly to ensure we can offer our customers the complement of our wine ranges from vintage 2021.

We've sourced some amazing fruit from Kangaroo Island growers and a little further away in McLaren Vale where we needed to.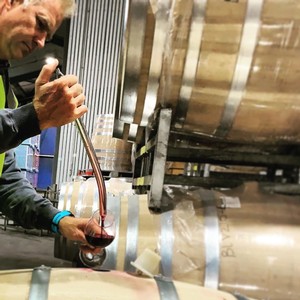 In our cooler maritime climate on Kangaroo Island, many of the red grapes are still ripening, but we have some fantastic Sauv Blanc, Semillon, Rose, Tempranillo and Malbec all fermenting &/or ageing.
This is a vintage unlike any other in the history of The Islander Estate Vineyards and one we will never forget. But for us is a step that means we have left recovery behind and are rebuilding our business each and every day.

We look forward to introducing you to our Vintage 2021 wines.