29 March 2022 |
Cath Williams

No matter what's on your Easter menu we have a wine to match, from the traditional to the unexpected.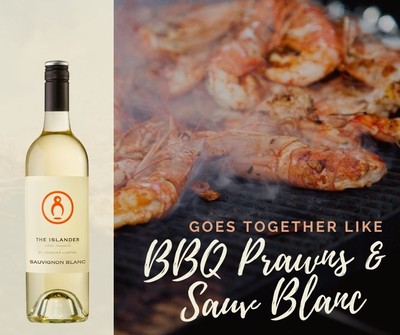 Our Sauvignon Blanc is pale straw in colour, on the nose there's passionfruit, lime zest, citrus & sea spray. On the palate, it's delicate & aromatic with a light herbalness, ripe citrus & tropical fruits. Rounded off with just enough acidity to finish elegant, and crisp to complement the sweetness of prawns and barbequed flavours.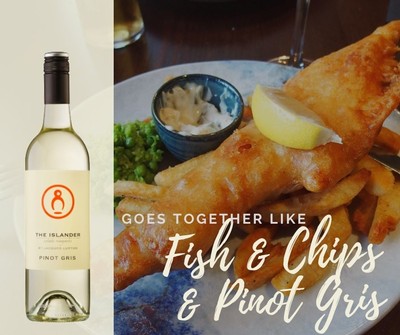 For lots of Australians, Good Friday night is fish and chips on the beach. Fried fish dishes love the natural acidity of .white wines like Pinot Gris. Fesh and flavourful with zesty acidity and beautiful texture. On the nose, it's floral and discreet with hints of lychee and rose petal. On the palate, it's fresh with flavours in the pear-zone and a touch of texture. On the finish, it's all classic Pinot Gris zippy acidity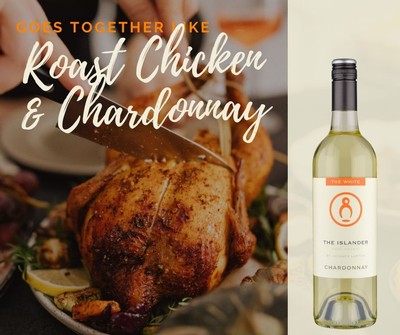 In a contemporary Australian style, made to demonstrate Chardonnay's elegant varietal character. The White has slightly toasty with flavours of peach, nectarine, melon and toasted nuts. The fruit sweetness is offset by steely, refreshing acidity and a long finish. It has just the right amount of texture to match a moist roast chicken.
Our signature white, Wally White is 100% Semillon. Rich and textural from barrel fermentation with mouth-filling notes of lemon curd and vanilla custard creaminess, bound together by mouth-watering natural acidity. This is one of our most phenomenal wine and food pairings, making the perfect foil to the richness of roast pork.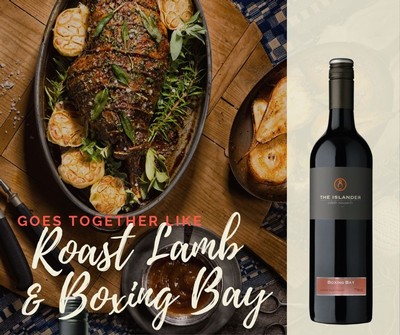 The richness and texture of roast lamb needs the deep, intense colour rich fruit flavour and firm tannin structure of Cab Sauv and Shiraz. Boxing Bay is classic Aussie blend, but like all the wines from our Estate range, our takes its inspiration firmly from Europe. Power and structure abound in the Cab Sauv, the Shiraz adds softness and elegance. A European approach in winemaking brings these two together with elegance and restraint.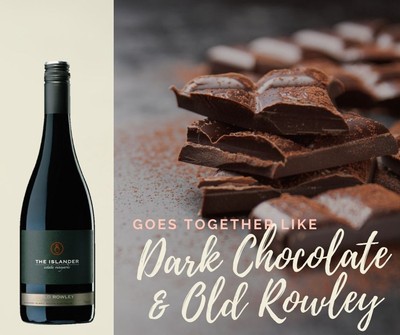 Our Cotes du Rhone style Shiraz/Grenache blend undergoes whole bunch carbonic maceration to develop a deliciously ripe palate with dark cherry, black fruits, spicy mocha, gernache violets and confection. The fruit character and balanced tannins match beautifully with bitter dark chocolate.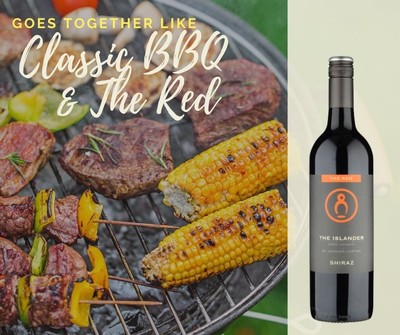 When you're firing up the BBQ, you want a wine that goes with everything from sausages to vegetables. The Red 2021 is all elegant cool-climate Shiraz. On the nose there's notes of pepper, eucalyptus, toasted vanilla. On the palate it's seriously tasty with flavours in the mulberry and red fruit spectrum, a hint of charry oak and slightly gamey notes working beautifully with the fleshy fruit. It has a generous round mouthfeel leading to a lingering finish.
Ready to try a wine match that's a little more unconventional? Bark Hut Road is an elegant Bordeaux-style blend of Shiraz & Cabernet Franc. Offering firm tannins, natural acidity, beautiful blackberry and sarsaparilla notes at the darker end of the fruit spectrum with Oak notes – vanilla and coconut. It's a phenomenal match to soft and goat's cheese, charcuterie and grilled vegetables.