8 August 2019 |
Cath Williams
Halliday's Half Dozen:
Our 95+ point wines from the 2020 Australian Wine Companion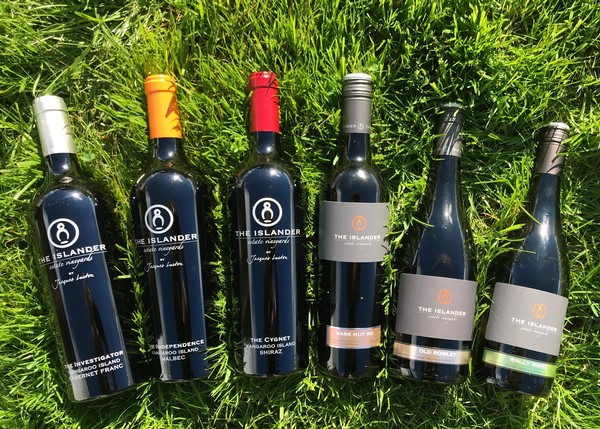 James Halliday is an unmatched authority in Australia on every aspect of the wine industry, a respected wine critic and vigneron with a career that spans almost 50 years. His annual Halliday Wine Companion is recognised as Australia's most comprehensive tasting note library.
It goes without saying that any winery is proud to have their wines featured in the Australian Wine Companion. And while, every wine lover's own palate is the most important judge of the wine they like to drink, many wine lovers also rely on the Wine Companion as a guide to the best of Australian wine.
Any wine that rates between 94 and 100 points in the Halliday Wine Companion is considered to be outstanding, of the highest quality, and often with a distinguished pedigree. So we're thrilled to share the wines rated 95+ points in this year's Wine Companion. See the Wine Companion team's tasting notes and ratings below.

2017 Wally White
Semillon
95 points



Hand-picked, whole-bunch pressed, cloudy juice fermented with cultured yeast in demi-muids, left on fermentation lees for two years with low sulphur. A very complex, full-bodied semillon that has no parallel I have tasted or read about. It's layered, with notes of biscuit and honey, the acidity ample to provide balance.

2018 Bark Hut Rd
Shiraz/Cab Franc
95 points

70% cabernet franc, 30% shiraz, wild-fermented, some whole bunches. Deep colour; unashamedly full-bodied, with velvety black fruits, the depth seeming to come from the shiraz licorice and tar. Not for us to argue - it is what it is. And beyond doubt decades away from its use-by date.

2018 Old Rowley
Shiraz/Grenache
95 points

A hand-picked 60/40% grenache/shiraz blend, matured in a demi-muid for 7 months on heavy lees. A full-bodied wine with tannins part of the landscape, sultry red and black fruits the major part. Finishes with conviction, and a savoury farewell. Built to age
2015 The Investigator
Cabernet Franc
95 points

Hand-picked, destemmed into demi-muids for wild fermentation, 20% skins return, maceration continued until mlf complete, the wine drained and the skins and stems passed through the hand basket press, matured for 2 years on lees in demi-muids. Jacques Lurton has always loved cabernet franc, and this spicy red-fruited wine, plus its diamond dust tannins, shows why.
2015 The Cygnet
Shiraz
97 points

Hand-picked bushvine vineyard, destemmed into demi-muids for wild fermentation and extended maceration on skins until mlf completed, the juice run off and the skins pressed in a hand-operated basket press, blended after 2 years in demi-muids. An extremely complex and powerful wine with black fruits, spices, oak, tannins, earth and sea spray moulded into a single flame of flavour.
2015 The Independence
Malbec
96 points

Barrel-fermented in specially adapted demi-muids, followed by 5-6 week post-fermentation maceration, then pressed to 50/50% new and used demis. It makes no apologies for its full-bodied palate, but the primary flavours are profoundly varietal, the tannins firm but ripe.