9 January 2022 |
Yale Norris
Two years ago this week, the unimaginable happened to a community already reeling from the worst bushfire disaster Kangaroo Island had ever known.
A lot has happened in the world since January 2020. But for many on Kangaroo Island, recovery is still very real & will be for a long time to come.
Today, we take a look back at how far we've come with some images from immediately after the fire & today. It's only with the benefit of hindsight that we can see what an incredible journey it has been. What Mother Nature takes away, she gives back.
Huge credit to Yale Norris who has lived this disaster every single day, who believed we could recover & put in the immense work to help it happen. And to Jacques Lurton who is so committed to his business here.
Our vineyard is recovering in stages, full production is still a year or two away but come March we will be picking fruit - a major milestone.
Our gratitude to our many customers who have kept us in business & recovering with their support. You each have a hand in our recovery.
If you have a moment this week, jump online & purchase from a small business impacted by fire in your area. The world may have moved on, but they are still dealing with the impact & your support means the world.
Bring on Vintage 2022!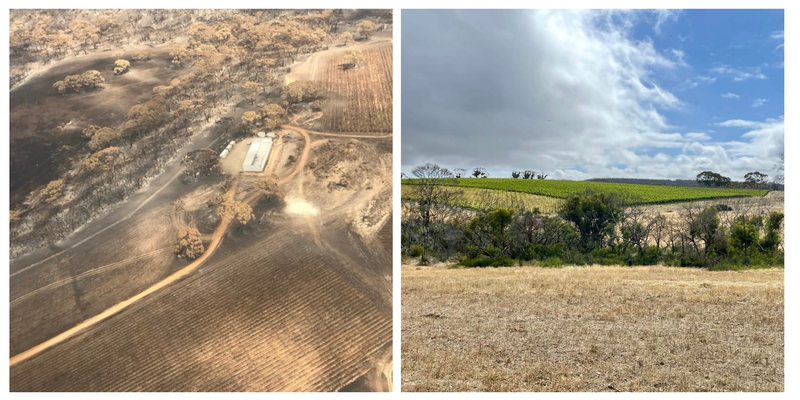 Aerial view of our Estate immediately after January 2020 fires & today.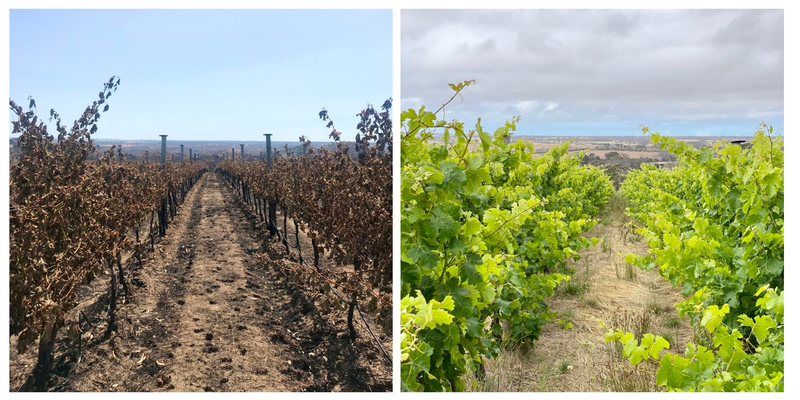 Cabernet Franc vines January 2020 & January 2022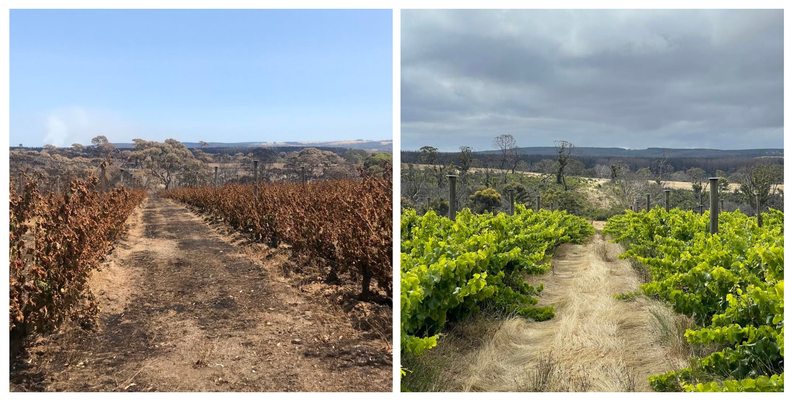 Bush vine Grenache January 2020 & January 2022 at The Islander Estate vineyards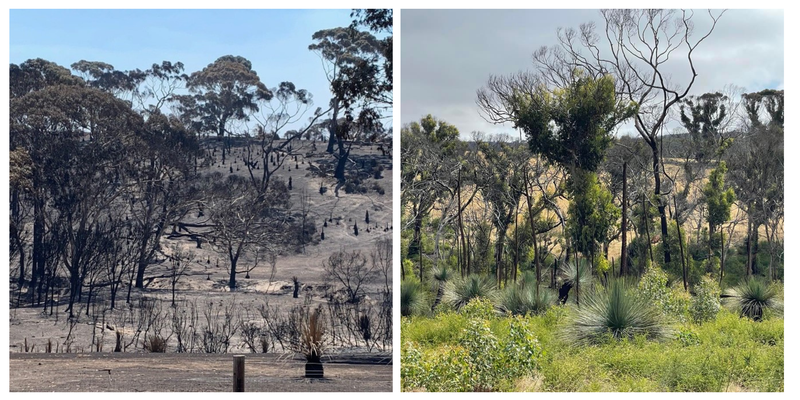 Regrowth of the remnant native bush which overs almost 30 percent of our estate