17 April 2022 |
Yale Norris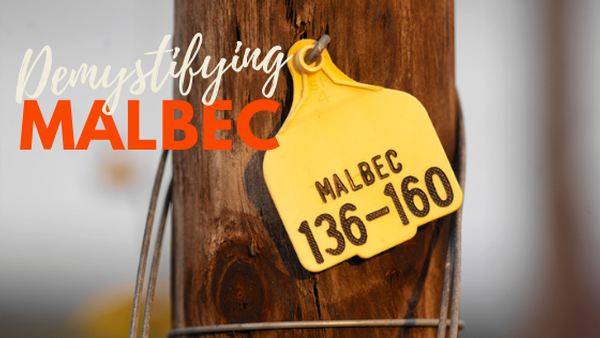 Let's get intimate with stunning Malbec
Malbec's Provenance
Malbec originated in Jacques' native Bordeaux (and also Cahors) where it primarily played a bit part in classic Bordeaux blends, never really getting the chance to shine in the spotlight in France. In the late-19th century, phylloxera nearly destroyed the Malbec wine business. The vines eventually recovered, before being later hit by the deadly frosts in the mid-1950s. The variety struggled to return to France until the mid-1970's.
Luckily then, a French agronomist Michel Aimé Pouget had introduced the variety to South America in the mid-1800s, where the variety found its day in the sun in the hot high-altitude Argentinian climate around Mendoza. Malbec finally found its place centre stage as a single varietal, becoming the shining star of Argentinian wine.
In modern-day wine, Malbec has travelled all over the world, but Argentina still produces 75% of the world's Malbec & Cahors in France's southwest the second-largest producer.
It found its way to Australia in 1860 where is grows particularly well in South Australia, production is still selective, Malbec represents less than 0.5% of Aussie grape and wine production. In Australia Malbec's beginnings were as a blending grape, these days a small but growing number of producers are taking inspiration from South America and showing Malbec's potential as a single varietal.
A Malbec love affair spanning 3 continents
Jacques Lurton's relationship with Malbec began in his native France where the variety originated, the love affair really took off when he spent extensive time in South America establishing vineyards in partnership with his brother Francois in Argentina & Chile, experiencing Malbec as the powerhouse of the wine industry there.
As a flying winemaker, he had also spent time in Australia, seeing how well the variety transferred from the hot high-latitude climate of Argentina to South Australia's moderate Mediterranean climate. When Jacques set up his own Australian business, The Islander Estate Vineyards on Kangaroo Island he had it planted to use as a blending wine with flagship varieties.
Those plans changed from almost the first vintage when the quality of his Malbec on Kangaroo Island impressed Jacques so much, he saw it deserved to shine on its own. The Majestic Plough was born as the region's only single variety Malbec.
The quality continued to increase from vintage to vintage. Jacques was determined to show the true potential of Malbec on Kangaroo Island, so in 2015 The Islander Estate's flagship wine range was joined by The Independence Malbec – rated as one of the country's best single variety Malbecs (96 points James Halliday's 2021 Wine Companion).
The Islander Estate Vineyards is the only winery commercially producing Malbec on Kangaroo Island.
So, what's so special about Malbec anyway?
Often considered as an alternative to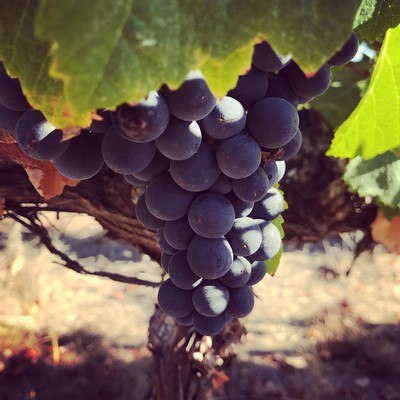 Cabernet Sauvignon or Shiraz, Malbec is a powerhouse wine in its own accord, the most structured and tannic wine we produce on Kangaroo Island.
Malbec is a thick-skinned, purple grape variety with an inky red hue. On Kangaroo Island the vines are low yielding and always the first red variety to be picked at vintage.
In the glass, it has an intense deep red colour, magenta-tinged at the rim. On the nose, you'll find savoury aromas of leather, tobacco, blackberry, dried herbs and spices with plenty of toasty oak.
In the mouth expect big, juicy and plush flavours of dark fruit with a robust structure and moderately firm tannins with natural acidity and a longer finish than you expect from overseas examples.
Malbec's best food friends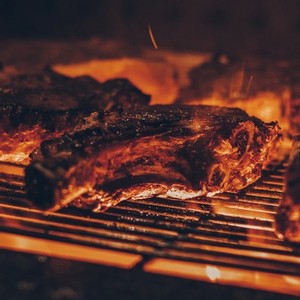 Malbec loves a lean protein like a good quality steak barbecued over coals (even better with a herb or chimichurri sauce on the side), roast lamb with robust stuffing, a roast game like duck or pheasant.
It also loves hard or blue cheeses and sits beautifully alongside charcuterie.
Drink now or wait?
Malbec has great cellaring potential 15+ years if you have the patience!
Get up close to The Islander Estate's Vineyards' Malbec
The Independence Malbec from our Flagship range has just been rated as one of the best in the country, with both the 2015 & yet to be released 2016 vintages receiving 96/100 point ratings by The Australian Wine Companion team. Pop this one away and try not to think about it for a few years – it will pay off.