18 August 2018 | Media Coverage and Reviews | Cath Williams
James Halliday has a taste for The Islander Estate Vineyards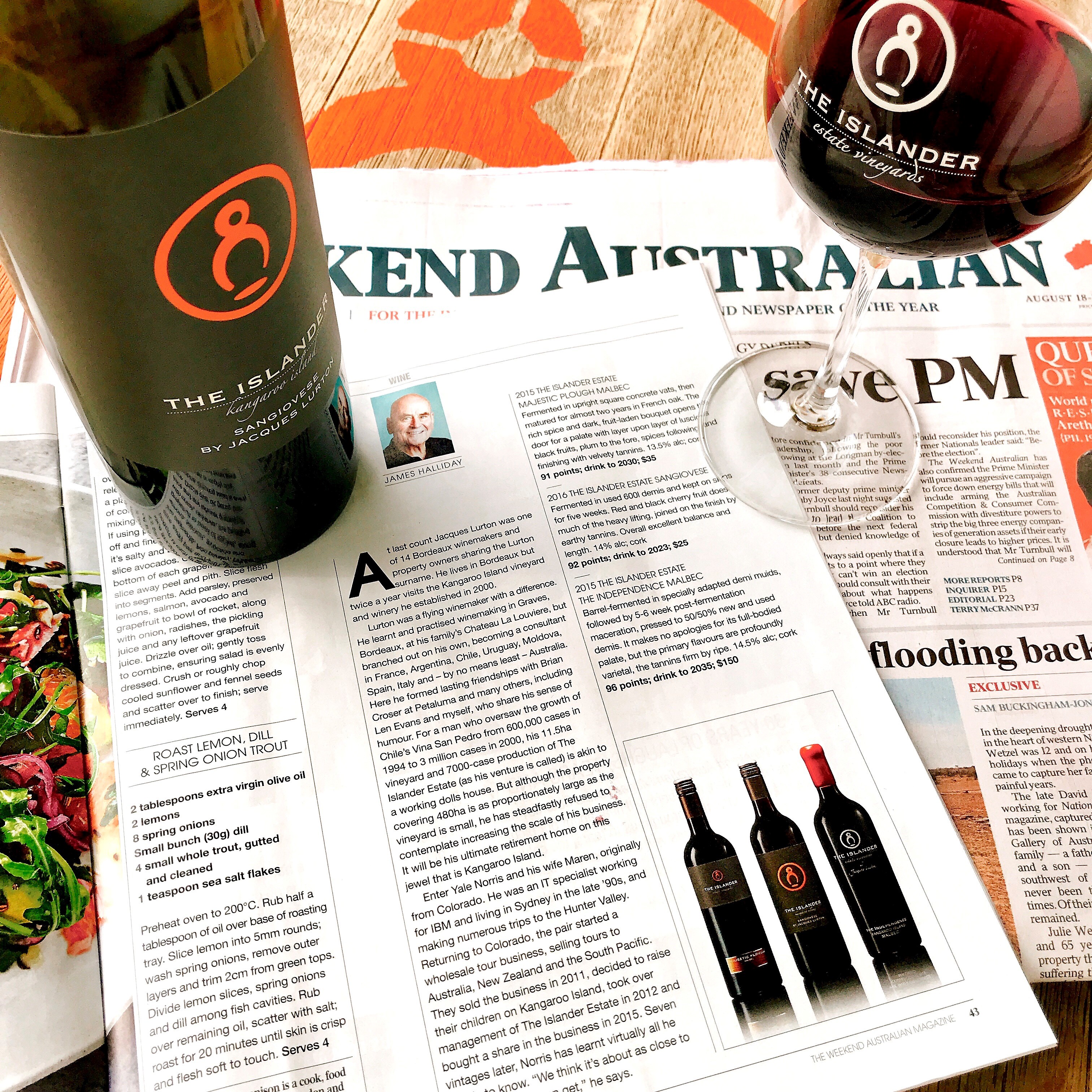 One of Australia's most respected wine critics, James Halliday's annual Wine Companion is the bible for Australian wine lovers and winemakers.
A big thanks to James for his articles featuring The Islander Estate Vineyards, in The Weekend Australian's Weekend magazine.
Featuring reviews of 2017 Sangiovease (92 points, sold out, click to find our 2018 vintage online), 2015 Majestic Plough Malbec (91 points, sold out, join our mailing list for our next release) and our latest Flagship range launch 2015 The Independence Malbec (96 points, available online and via our Tasting Room).
You can read the article online here.