7 October 2020 |
Cath Williams
Here on Kangaroo Island, Spring is in full fling and as the days get longer and warmer, we start to think about wines to match the season. Our team are sharing their favourite Islander Estate wines for Spring and the dishes they love to pair them with.

Tempranillo and Tapas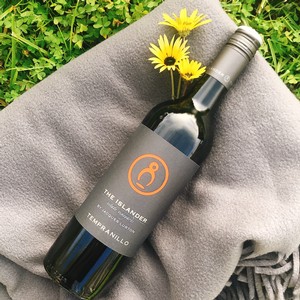 All About it:
Spain and Portugal are home to Tempranillo, the fourth-most planted variety in the world. It's a very old variety thought to have been introduced to the Iberian Peninsula (Spain and Portugal) by the Phoenicians over 3,000 years ago – that's 1100BC!
Tempranillo draws its name from the Spanish word temprano, which means early. It's usually one of the earliest ripening red varieties. By avoiding the hottest ripening period the wine is balanced and lower in sugars and therefore alcohol.
Tempranillo is one of our team's favourite drops for Spring, when you might want to stick with reds but move to lighter style. We love it for its medium body, easy drinking style and great food matching potential.
Tasting Notes:
O
ur Tempranillo is made to honour the traditional lighter Spanish style - light, fresh and supple with easy drinkability the primary focus. Ideal as a summer wine, it tastes like a mouth full of fresh berries with hints of liquorice and tobacco leaf in the background.

We'll be drinking it with:
As you'd expect with its Spanish origins, Tempranillo is a great picnic wine paired with tapas dishes like cured meats, grilled vegetables, and sheep's cheese. It's also delicious with grilled meats when it's time to break out the BBQ. Or try a bottle of Tempranillo with your next Mexican feast.
Sangiovese and Napoli Pizza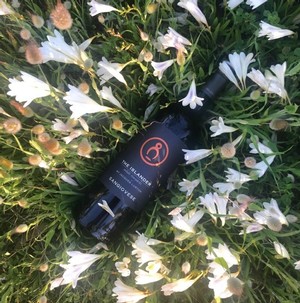 All about it
Italy's most planted wine variety and the pride of the Tuscan regional wine Chianti, Sangiovese is a sensitive soul, changing its character to reflect it's growing conditions, it's a variety that truly expresses regionality.
Tasting Notes
"In so many ways, The Islander produces wines that are more European than Australian. Note the degree of savouriness in its wines & the use of fruit as a conduit for complexity & not necessarily an end in itself. Sangiovese is such a wine. Fragrant with black cherries, capers, anise, bitter chocolate. It runs smooth across the palate, supple oak playing its part & imparting sweet mocha. Cherry pip, chalky tanning still melding" Halliday Wine Companion 2021
We'll be drinking it with:
With its Italian origins, Sangiovese is our go-to variety for antipasto platters & pizza nights. Not too heavy, just enough savouriness & tannins to pair with those Italian flavours and it even lends itself to some light chilling as the evenings heat up. It's also a perfect pair for vegetarian dishes, especially tomato, red peppers and grilled vegetables.
The White Chardonnay and BBQ Chicken

All about it:
The White is our "House Style" wine created by Jacques Lurton to complement our Estate Range of premium wines. Leave behind all your perceptions of heavily oaked chardonnay, this is a modern Australian style with just a little nutty creaminess but fresh and clean on the finish.
Tasting Notes:
Our 2019 Chardonnay is a classic example of the variety when grown in South Australia: fresh, fruity, and delicious with beautiful notes of nectarine and white peach underscored by refreshing acidity. This is Chardonnay for Pinot Gris drinkers with the fruit doing all the talking in a wine made for simple enjoyment and all occasions. An ideal choice for that midweek "Hump Day" tipple, or the first bottle with friends on a weekend afternoon.
We'll be drinking it with:
We love it paired with a roast or BBQ chicken, If you're heading alfresco it will pair beautifully with a charcuterie platter or a soft cheese like a ripe brie and nuts would be hard to beat too.
SoFar So Good Sauvignon Blanc and Asian Salads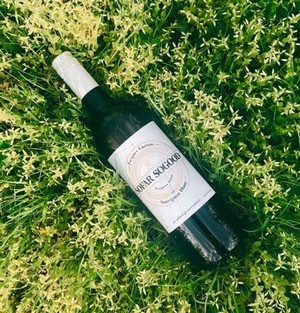 All about it:
The SoFar SoGood range is all about preservative-free wines produced with minimal processing. The result is not your average Sav Blanc, our cellar door guests love it for its fresh take on the variety. A little more texture, fresh citrus & tropical fruits notes and classic crisp acidity on the finish without being overwhelming
A popular wine with those who are looking for a something different to the usual Sav Blanc.
Tasting Notes:
Our no added preservative Sauvignon Blanc is complex, medium bodied and easy drinking. The nose is intense and typical of the variety with herbaciousness, tropical fruit, citrus and grapefruit. This wine flows in the mouth with fresh, crisp acidity and a long finish.
We'll be drinking it with:
A delicious match for fresh herbaceous Asian salads, prawn & oyster dishes, BBQ spring vegetables & soft goats' cheese. Classic pairings like oysters, abalone, and fish but we especially love it with spicy Asian dishes with some herbaciousness and spice, think Bao buns or Vietnamese coleslaw.